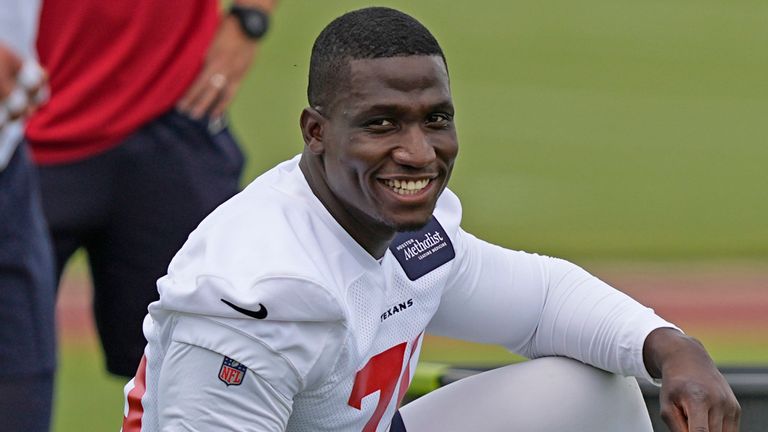 It's 7.15am in Houston, but mid-morning for Texans defensive end Adedayo Odeleye as he sits down, proudly sporting team apparel, to chat to Sky Sports having been awake for well over two hours.
The former Loughborough student admits the crack-of-dawn rises are proving far easier at the start of a day in the NFL compared to dragging himself to a university lecture on time. The latter is of the past, though without it he may not be sitting here.
He also admits he gets to bed far earlier as an NFL player than he might have as a student, so there is that.
Odeleye is just weeks into his NFL career after it was announced…