NEW DELHI: The government has paid claims in barely 5,036 hit-and-run cases — 3,209 for deaths and 1,827 for persons left grievously injured — since 2017-18, according to official data. This is only 6% of the number of persons killed and left injured every year in hit and run cases on Indian roads.
On an average, 80,000 people either lose their lives or are left seriously injured in hit and run cases annually.
In a written reply to a question from BJD's Anubhav Mohanty in Lok Sabha this week, the road transport and highways ministry has said that around Rs 12 crore claim has been paid for the 5,036 cases between April 2017 and February this year. Government sources admitted that the trend of compensation paid in hit-and-run cases over the years is a "matter of concern" and this needs immediate attention.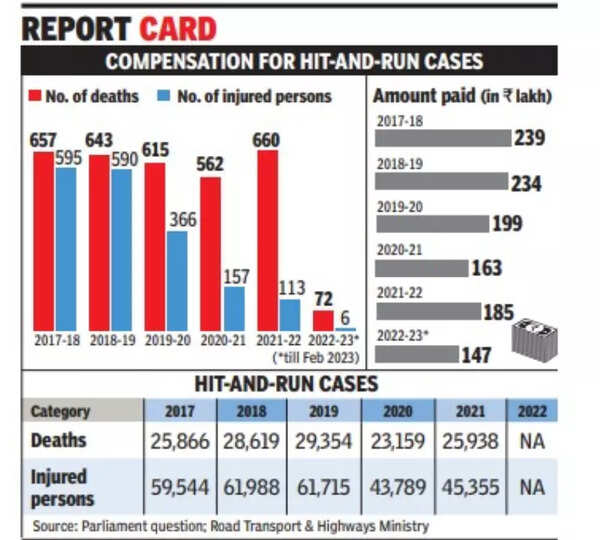 Hit-and-run cases are those in which police are unable to identify the…