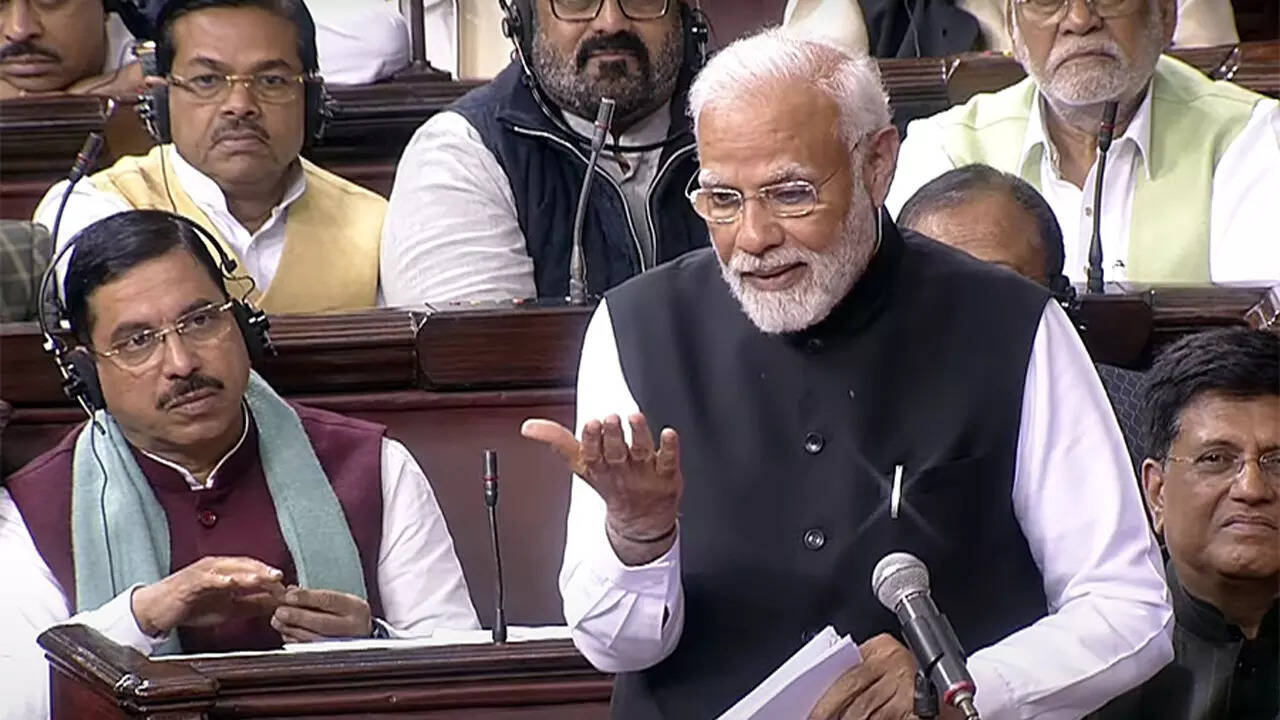 NEW DELHI: PM Modi on Thursday launched a fresh offensive against the Congress, this time in Rajya Sabha, amid heavy and constant sloganeering by the opposition parties demanding JPC probe against Adani group.
Replying to the Motion of Thanks on President's address in Rajya Sabha, PM Modi accused the Congress of slowing India's progress by resorting to tokenism in the name of development and wasting 6 decades of the country.
"Congress never tried to solve India's problems. Country is with us, people have rejected Congress party and punished them from time to time," PM Modi said taking a dig at the grand old party's decline.
On Tuesday, the Prime Minister had ripped into the opposition, especially the Congress, calling the 10-year UPA rule in the country as "lost decade."
PM Modi's "keechad and lotus" jibe at opposition
PM's speech in the Upper House was disrupted by constant sloganeering…