By Mary McCool
BBC Scotland news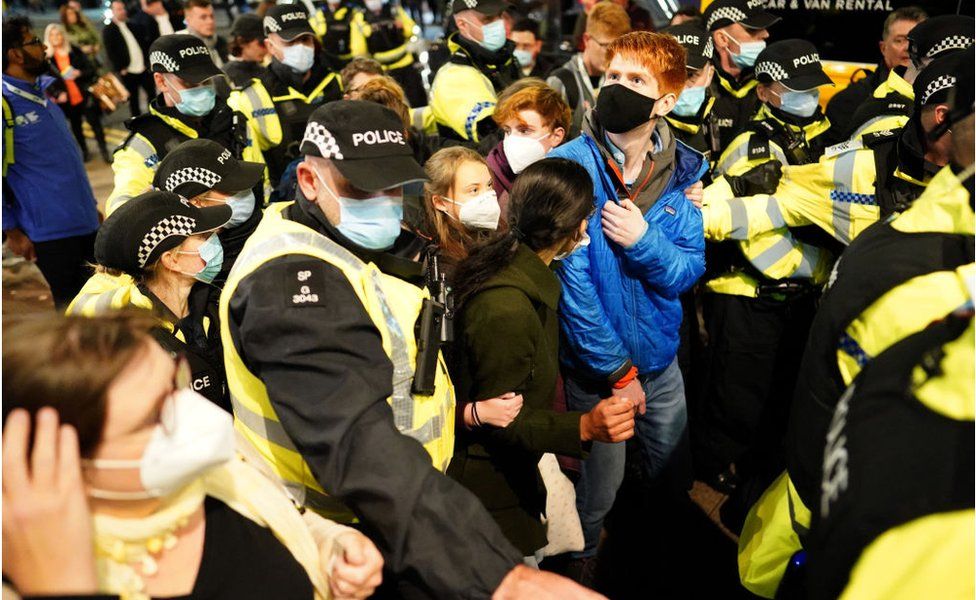 As the official business of the UN climate summit took place behind closed doors, some of the most eye-catching demonstrations, passionate speeches and unusual stories unfolded on the streets of Glasgow.
The media frenzy for Greta Thunberg
It's not often you'll see an 18-year-old surrounded by police and clamouring journalists in Glasgow Central station – but Greta Thunberg is no average teenager.
During her time in the city, people flocked to venues and demonstrations where she was rumoured to appear, hoping to catch a glimpse or a quick word on camera.
After the first day of summit discussions, as world leaders enjoyed a glamorous VIP dinner in Kelvingrove Art Gallery and Museum, she addressed a crowd in Govan's Festival Park,…