Ronaldo seizes his moment yet again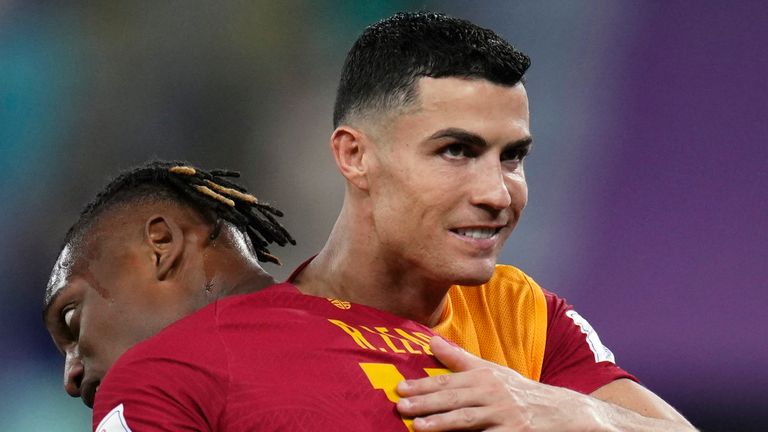 Two days on from his mutually agreed departure from Manchester United, Cristiano Ronaldo exhibited both the strengths and shortcomings that have come to typify his game at 37 as Portugal claimed a thrilling 3-2 win over Ghana.
Of course, he scored. His opener, emphatically converted from the penalty spot after he was fouled by Mohammed Salisu, showed once again his extraordinary ability, even at this late stage of his storied career, to bend the narrative to his will.
It made him the first male player to score at five different World Cups, another piece of history to quieten his recent critics and a feat which sums up his remarkable longevity as he chases the one trophy that has so far eluded him.
But while he…