NEW DELHI: IT minister Ashwini Vaishnaw on Thursday allayed concerns over extent of independence of the government-appointed oversight body proposed in the draft data protection bill, saying just like RBI and Sebi the architecture of the new body will ensure its autonomy.
Vaishnaw, who was speaking at Times Now Summit 2022, also countered criticism around the draft Digital Personal Data Protection (DPDP) bill and questions around surveillance and said risk of terrorist threats, cyber threats and changing nature of global warfare have to be kept in mind.
These realities have to be considered, and a balanced view has to be taken. Supreme Court, he said, has set clear processes on surveillance, with many checks and balances.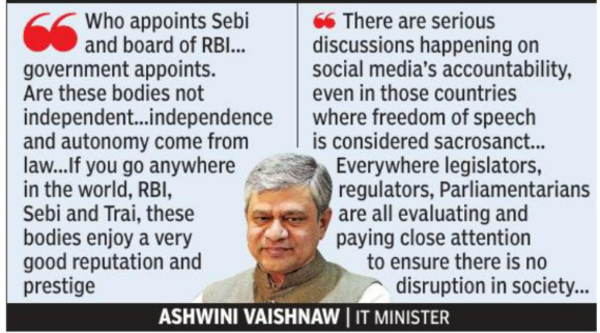 To questions regarding just how independent will be the proposed Data Protection Board, the minister made it clear that independence and autonomy come from law, and…