Pep Guardiola insists there is no release clause in Erling Haaland's contract, saying the Norwegian striker is "settled" and "happy" at Manchester City.
Reports in Spain had suggested there may be a clause in the 22-year-old's contract that would allow him to join Real Madrid in two years' time or for a lower fee than other clubs.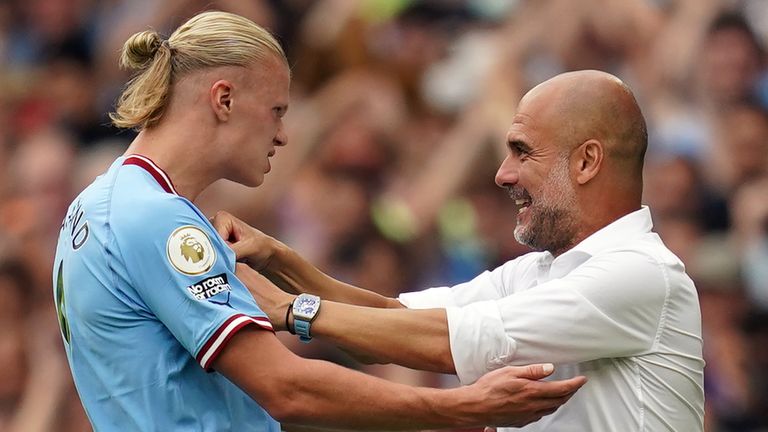 Before Man City's 5-0 win over FC Copenhagen – during which Haaland scored twice, taking his tally for the season to 20 in 14 matches – the club rejected those reports and in his post-match press conference, Guardiola reiterated the club's stance.
"It is not true", the Spaniard said. "He has not got a release clause for Real Madrid or any other team. It is not true, that is all I can say. The rumours, people talk,…