NEW DELHI: The 22nd Summit of Shanghai Cooperation Organization is set to take place in Samarkand, Uzbekistan from September 15 to This would be the first in-person Summit, after June 2019 in Bishkek, before the Covid pandemic hit the world.
The Shanghai Cooperation Organization was founded in Shanghai on June 15, 2001 with 6 member states- China, Kazakhstan, Kyrgyzstan, Russia, Uzbekistan and Tajikistan.
It is the world's largest regional organization, covering approximately 60% land area in Asia-Europe, over 40% of the world population, and more than 30% of global GDP.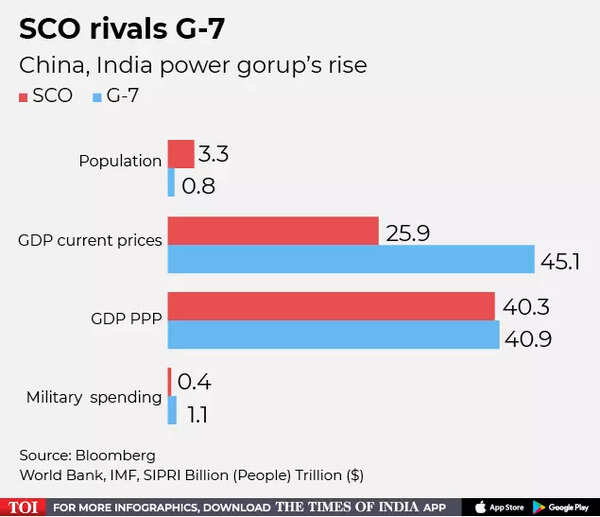 The SCO has been an observer in the UN General Assembly since 2005.
The intergovernmental organisation's purposes, principles, structures and forms of operation were listed in the SCO charter signed in Russia's Saint Petersburg in 2002.
Its priority areas are regional security issues, fight against terrorism, ethnic…