NEW DELHI: Indian and Indonesian bonds are offering shelter from extreme volatility in global markets.
The two countries' sovereign debt only lost 0.4% and 1.5% respectively for dollar-based investors in the third quarter, less than other emerging markets in Asia including China, according to data compiled by Bloomberg. They knocked China off the top spot as the best performer in the region.
"Amid the global selloff in the third quarter, the higher yields on Indonesia and India bonds have provided a bigger offset to bond price losses," said Duncan Tan, a rates strategist at DBS Group Holdings Ltd.
Indian and Indonesian notes have the widest spreads in emerging Asia, helping to shield investors from the turmoil in US Treasuries, which had the longest string of quarterly losses in almost a decade.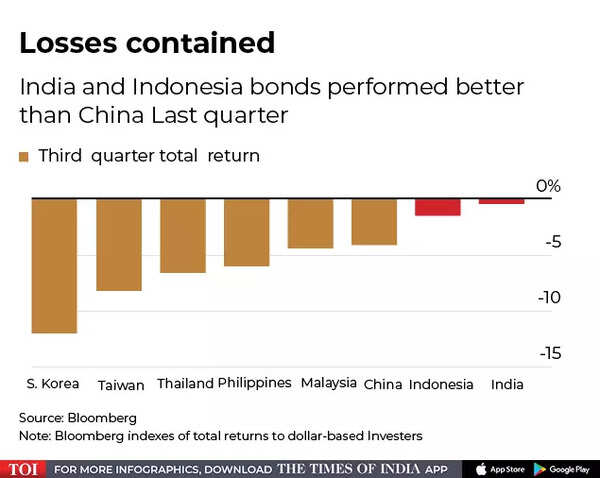 They offer an alternative to China, which had previously been considered a safe…