The annual Inspiring Leaders winners announced by Inspiring Workplaces Group

38 leaders across five continents recognised from the C-Suite to the frontline
NYC and London, December 1, 2022 – Inspiring Workplaces, the organisation with a mission to change the world by improving the world of work, announced today the winners of its 2022 Inspiring Leaders awards. The awards have recognized 38 people, at all levels in organizations across the globe, who were truly inspirational in 2022.
Inspiring Leaders was created during the Covid-19 pandemic to create a vehicle to recognize those people who have stepped up to help individuals, teams and organizations navigate personal and business challenges to create truly inspirational places to work. It has become more evident because of that period that we need inspiring leaders around us all the time.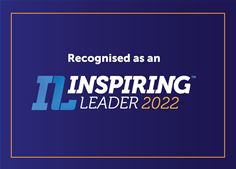 Inspiring Leaders 2022
Matt Manners, Founder…