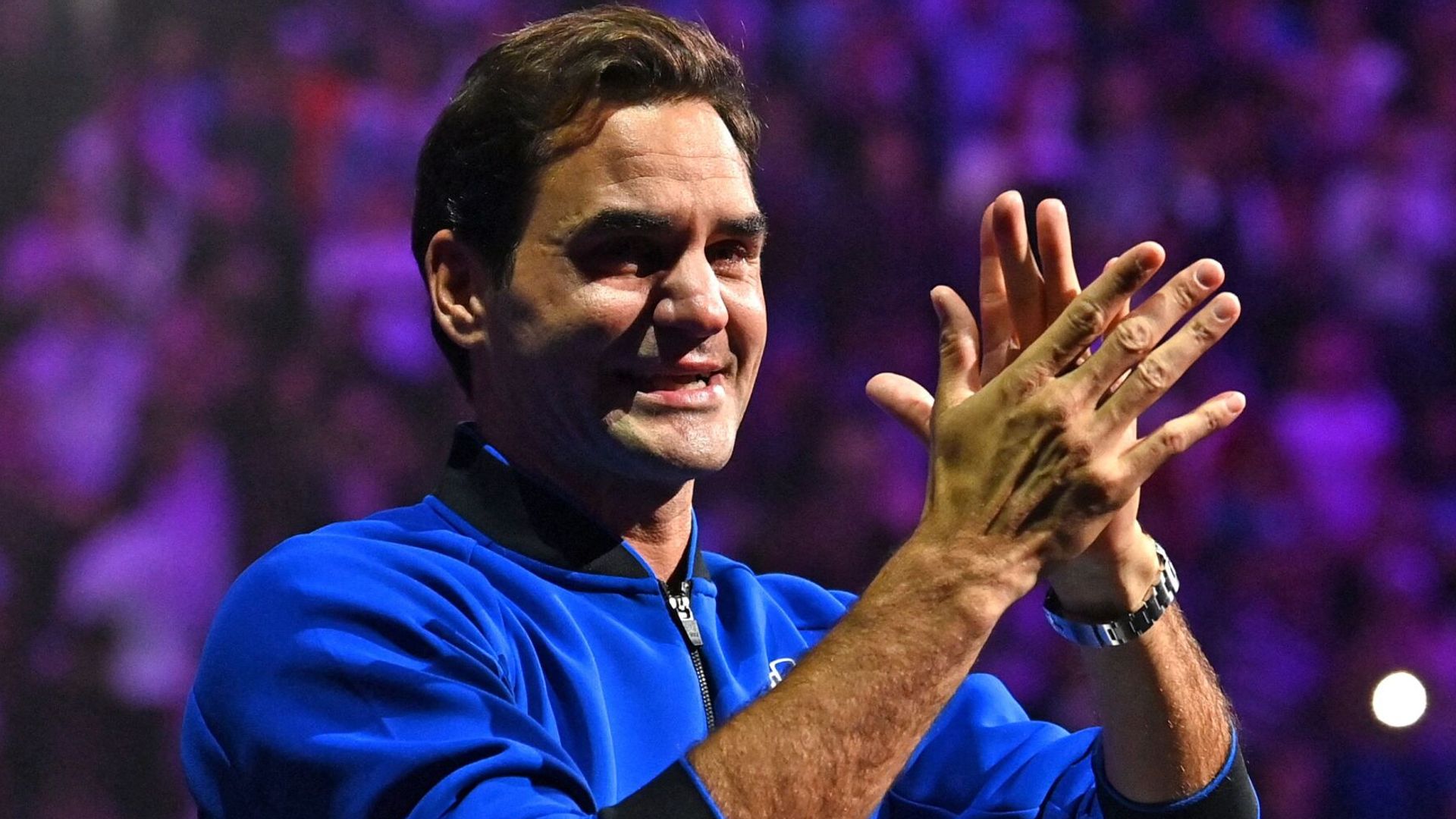 Roger Federer was in floods of tears despite tasting defeat in the final match of his professional career alongside his doubles partner Rafael Nadal at the Laver Cup in London.
The 20-time Grand Slam champion teamed up with old rival Rafael Nadal for his last match in London but saw his dream finale ruined by Jack Sock and Frances Tiafoe, who won 4-6 7-6 (7-2) 11-9 to dampen spirits in front of a capacity crowd at the O2.
Federer enjoyed a lengthy hug with old adversary Nadal at the conclusion of the match before he was given one final standing ovation by a sold-out crowd despite the clock being well beyond midnight.
"We'll get through this somehow," Federer said on-court. "Look, it has been a wonderful day. I told the guys I'm happy, I'm not sad. It feels great to be here and I enjoyed tying my shoes one more time.
"Everything was the last time. Funny…