"Yes, of course. Definitely."
That was Wolves centre-back Maximilian Kilman's response when asked if he will keep in touch with former captain Conor Coady after the England international sealed a season-long loan to Everton earlier this week.
The two defenders became quite close during Coady's time at Wolves and Coady recently spoke to Sky Sports News about how Kilman was his favourite player to sit next to on the coach to games around the country.
So it comes as no surprise that Kilman will miss his former captain, but perhaps more importantly, a friend.
"Since I first came to the club he put his arm around me," Kilman told Sky Sports News.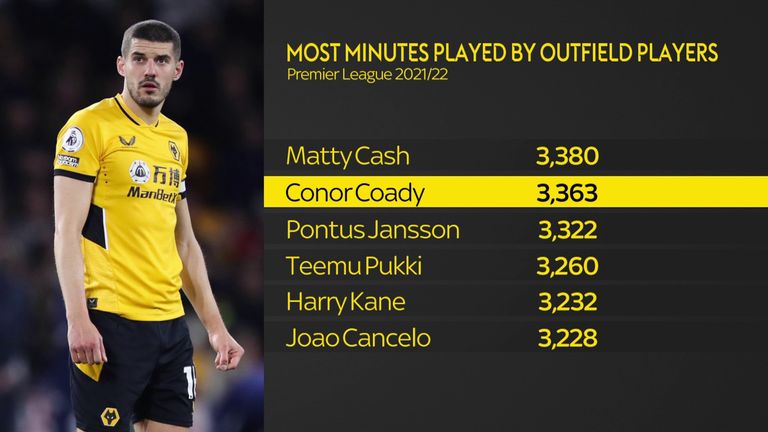 "When I came up from the U23s every time I trained with the first…