TOKYO, 2022, February 10 – Synspective Inc., a SAR satellite data and solutions provider, announced today the official launch schedule of StriX-β, its second SAR satellite.
Scheduled Date of Launch
The launch window is set during a 14-day launch window opening on 28 February UTC. Exact lift-off target date and time will be confirmed soon.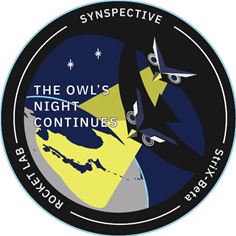 Synspective Mission Patch
Please note that the launch may be postponed or canceled due to unforeseen weather conditions or complications.
For latest information, please visit the Synspective website.
Launch vehicle / Location
The mission is scheduled for lift-off from Rocket Lab's Electron launch vehicle at Rocket Lab Launch Complex on the Mahia Peninsula in New Zealand. The StriX-β will be the only payload onboard.
Target Orbit
Sun Synchronous Orbit, altitude 561km
About StriX-β
StriX-β is the company's second demonstration satellite following the…