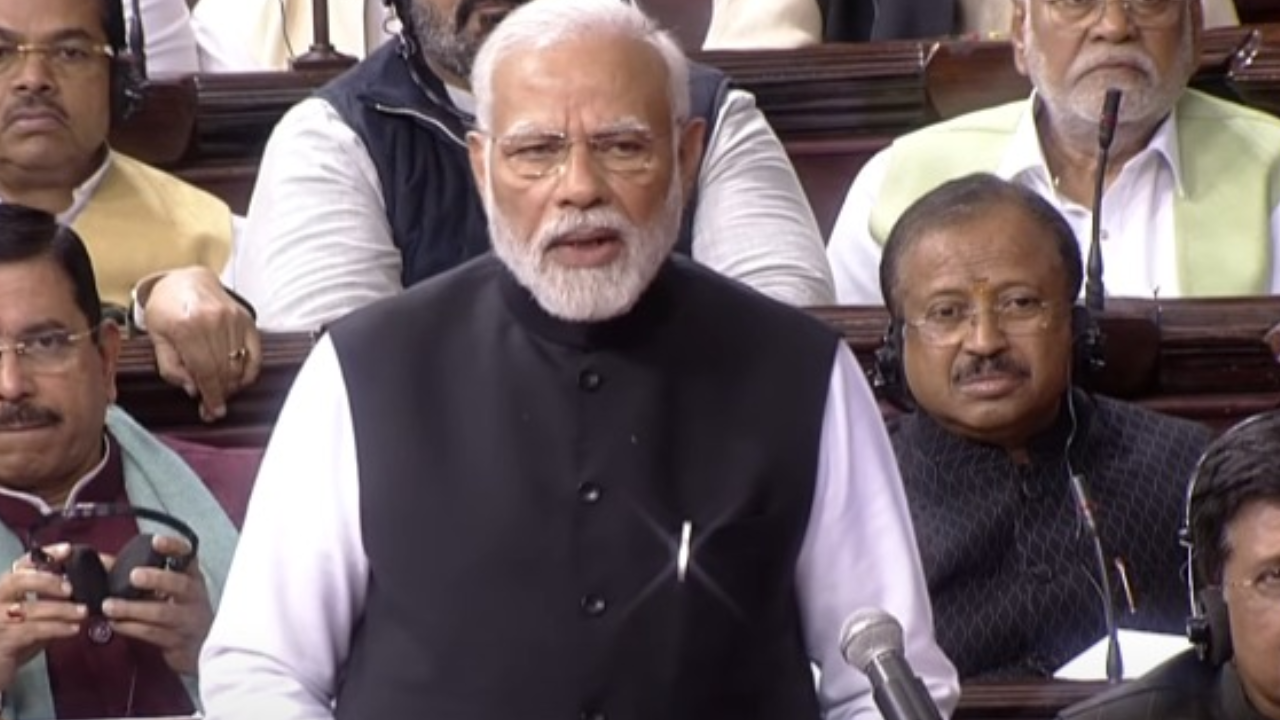 NEW DELHI: A day after lambasting the Congress and other opposition parties in Lok Sabha, Prime Minister Narendra Modi on Thursday spoke in the Rajya Sabha as he stepped up his attack on his rivals.
He was participating in the discussion on the Motion of Thanks on the President's address.
Here are the key points from PM Modi's address:
Modi lashes out at opposition
The Prime Minister lashed out at the opposition raising slogans in the Parliament and said that the behaviour of some MPs have been disappointing.
"The country carefully hears what is said in this House. Some MPs are bringing disrepute to this House," he said.
Opposition MPs raised slogans of "Modi-Adani bhai-bhai" in Rajya Sabha as PM Modi spoke in Rajya Sabha.
'Lotus will bloom'
PM Modi hit out at Congress saying that when he took over as the Prime Minister in 2014, he saw that Congress had created problems and issues everywhere…