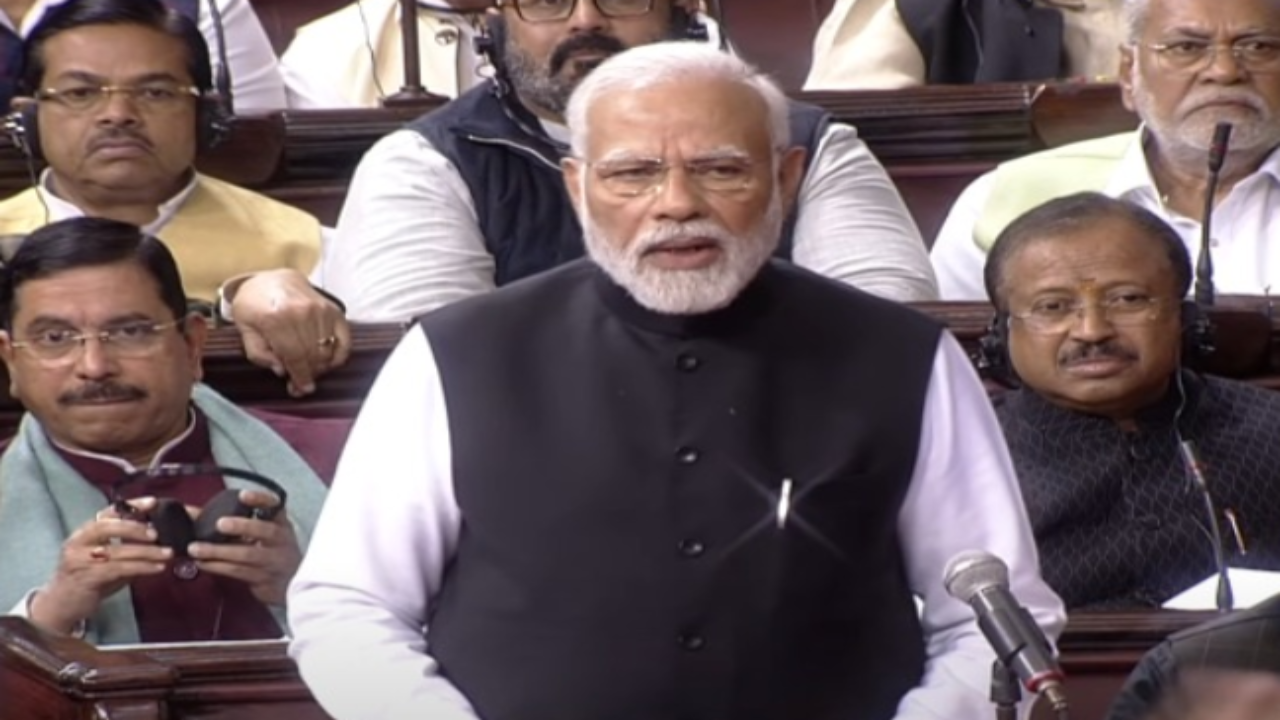 NEW DELHI: Prime Minister Narendra Modi on Thursday took a dig at the opposition over its criticism and said that the more dirt they fling, the better lotus will bloom.
"I want to tell thee opposition MPs, the more you throw 'keechad' (mud), the better the lotus will bloom," PM Modi said while participating in the discussion on the Motion of Thanks on the President's address.
Amid sloganeering by opposition parties, the Prime Minister said that Congress slowed the country's development and India lost six decades while smaller countries progressed.
Here are the key quotes from the Prime Minister's address:
We have transformed the working culture with the power of technology. Our focus is on increasing speed and enhancing scale.
Our priority is the common public, and that is the reason why we made LPG connections available to 25 crore families in the country.
Congress used to say 'Gareebi…