Cambridge UK, December 7 – Redgate Software, the Cambridge UK based leading provider of database DevOps solutions, announced today the appointment of Jakub Lamik as its new CEO. Currently the Chief Product Officer and previously the VP of Product at ARM, he will lead Redgate into its next phase of growth.
Founded in 1999 by Simon Galbraith and Neil Davidson, Redgate now employs 400 people and has offices in the US, Germany and Australia as well as the UK. Its software helps companies and IT professionals introduce DevOps to database development and is used by more than 200,000 customers, including 91% of companies in the Fortune 100.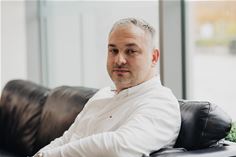 Jakub Lamik
Simon and Neil were joint CEOs until Neil's departure in 2012. Simon has been the sole CEO for the last nine years.
He's delighted by the new appointment: "It's been a tremendous honour and privilege to have been on the 22-year journey,…