NEW DELHI: In what could be the single-largest border infrastructure development plan in Ladakh, the administration is working on a project to power up the habitations and garrisons along the LAC (line of actual control) with China from the national grid under a Central scheme.
Ladakh secretary (power) Ravinder Dangi told TOI the project for supplying regular power in Changthang region, a vast wind-swept plateau, is proposed to be taken up under the Union power ministry's Revamped Distribution Sector Scheme. "It is part of the Centre's efforts to improve the quality of life and usher development in Ladakh," he said.
The project blueprint envisages stringing a transmission line from an existing substation at Kharu, 35 kms from Leh, across the 5,360-metre-high Chang La (pass) and extending an existing line to Nyoma to power up the border villages.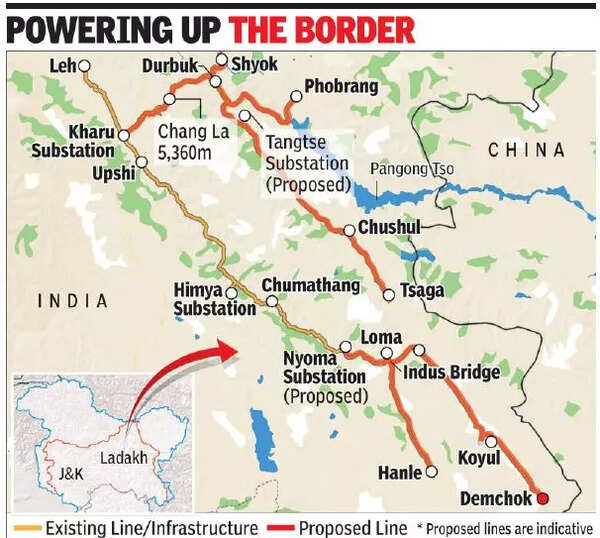 Power and telecom connectivity…