The contract extends SANDSIV and Poste Italiane's collaboration for an additional three years, highlighting SANDSIV's commitment to security and compliance
ZURICH, Switzerland (November, 24 2022)—SANDSIV, the global leader in Customer Experience Management (CXM) and Voice of the Customer (VoC) enterprise solutions, has been awarded a three-year contract with Poste Italiane, Italy's leading postal, banking, financial and telecommunication services provider. SANDSIV was selected after Poste Italiane conducted a lengthy European-wide tender process.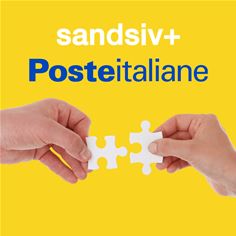 SANDSIV extends collaboration with Poste Italiane for three years
Poste Italiane is Italy's largest service distribution network. The organization boasts over 160 years of history and a network of approximately 12,800 post offices, 121,000 employees, and over 35 million clients throughout the country.
Throughout its long history, Poste…